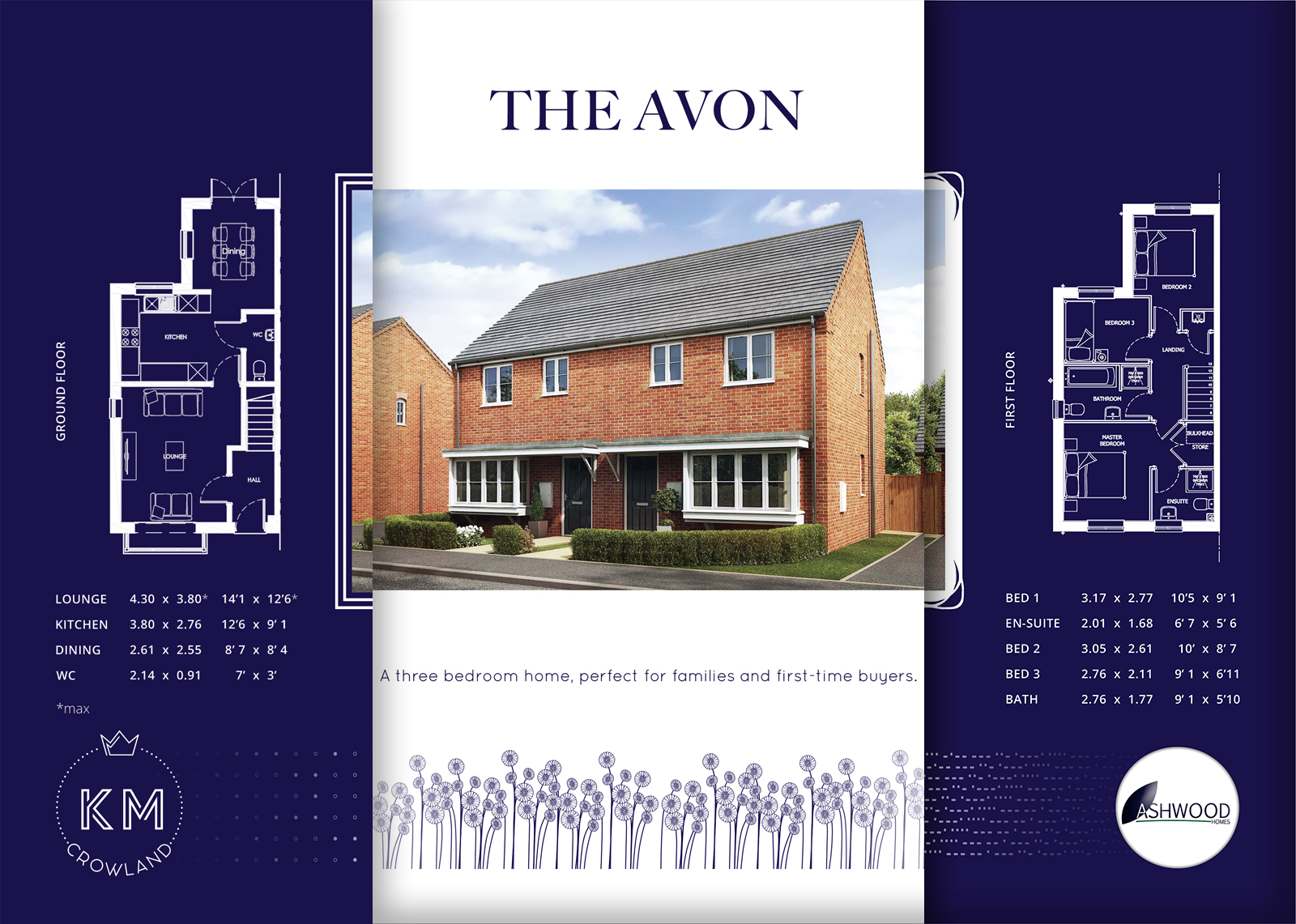 Drive by Websites & Drive by Design have created multiple housing development site brochures for Ashwood Homes over the years - two or three a year since way before I started working here, I believe. Having discussed it with the team at Ashwood Homes, we decided that in order to make their brochures a little more uniform and to make them as time- and cost-effective as can be, it made sense to come up with a master page template that can be adapted to suit each housetype but can be adapted to suit each housetype and each development site's branding.
Mastering the template
Usually we create a template specific to each individually branded brochure and make minor adjustments to it. This is so that the brochure is uniform and so that the branding fits in nicely, no matter the shape or orientation - this was the format for both the Kingfisher Gardens brochure and the Cowley Park brochure. Cowley Park was the last to go before we decided to come up with a page template because we'd landed on a cover format that Ashwood Homes were happy to have replicated across their future brochures, so it made sense do the same with the inner pages.
Beginning with the Kingsgate Mews brochure, we came up with the template above; a central column with the name of the housetype, an image of the house and some very brief copy, the floorplans and measurements either side and a bar at the bottom with the Ashwood Homes logo, the site's individual logo and a miscellaneous branding element running in between. This branding element would also be used on the inner cover so that the whole thing ties together neatly.
As you can see above, there's some variation in the design due to the difference in branding. The housetypes themselves also create variation because there are different numbers of rooms, the floorplans have different shapes and Ashwood Homes also do a number of bungalows. The template is designed to accommodate these variations so that nothing looks out of place.