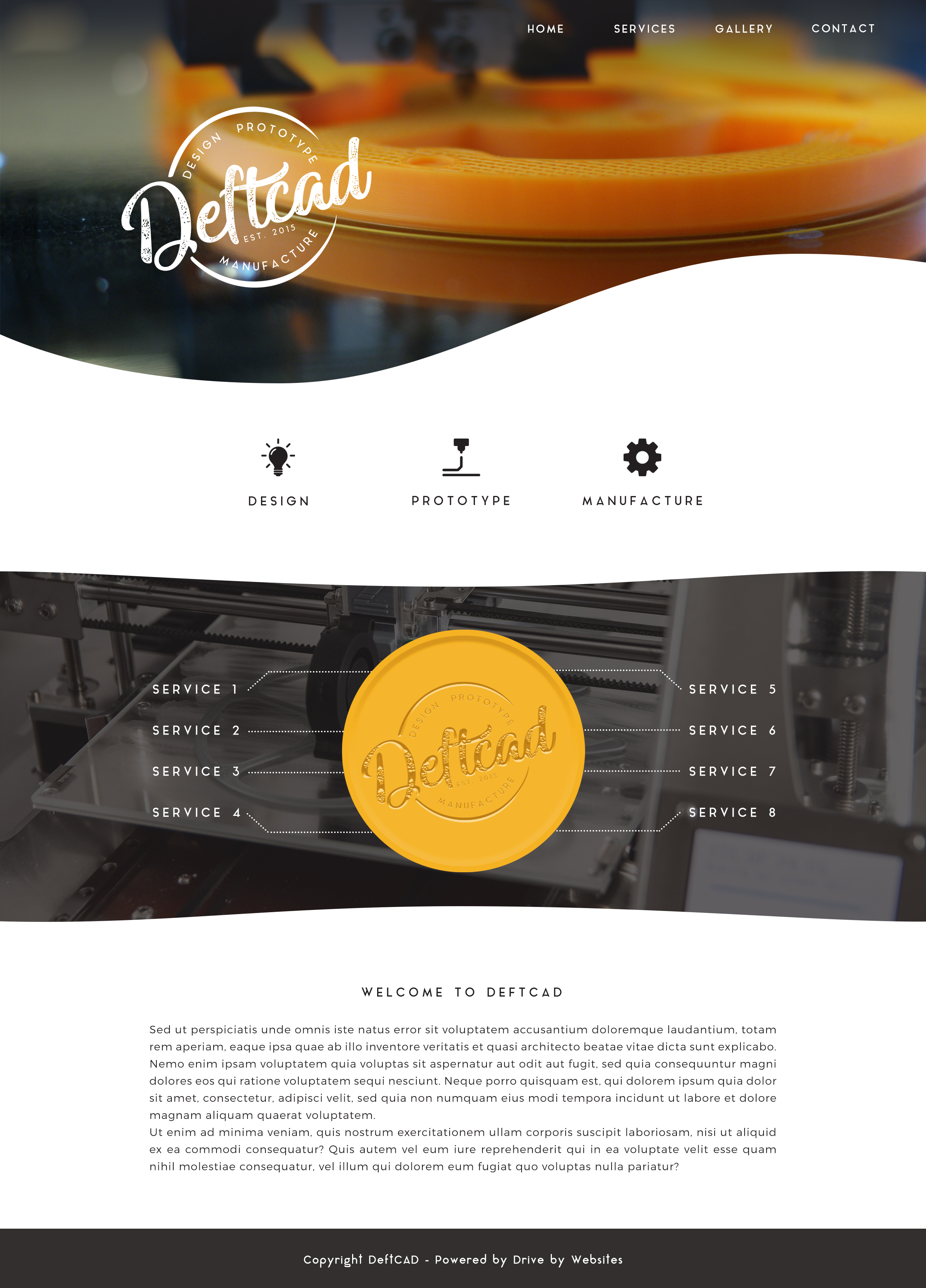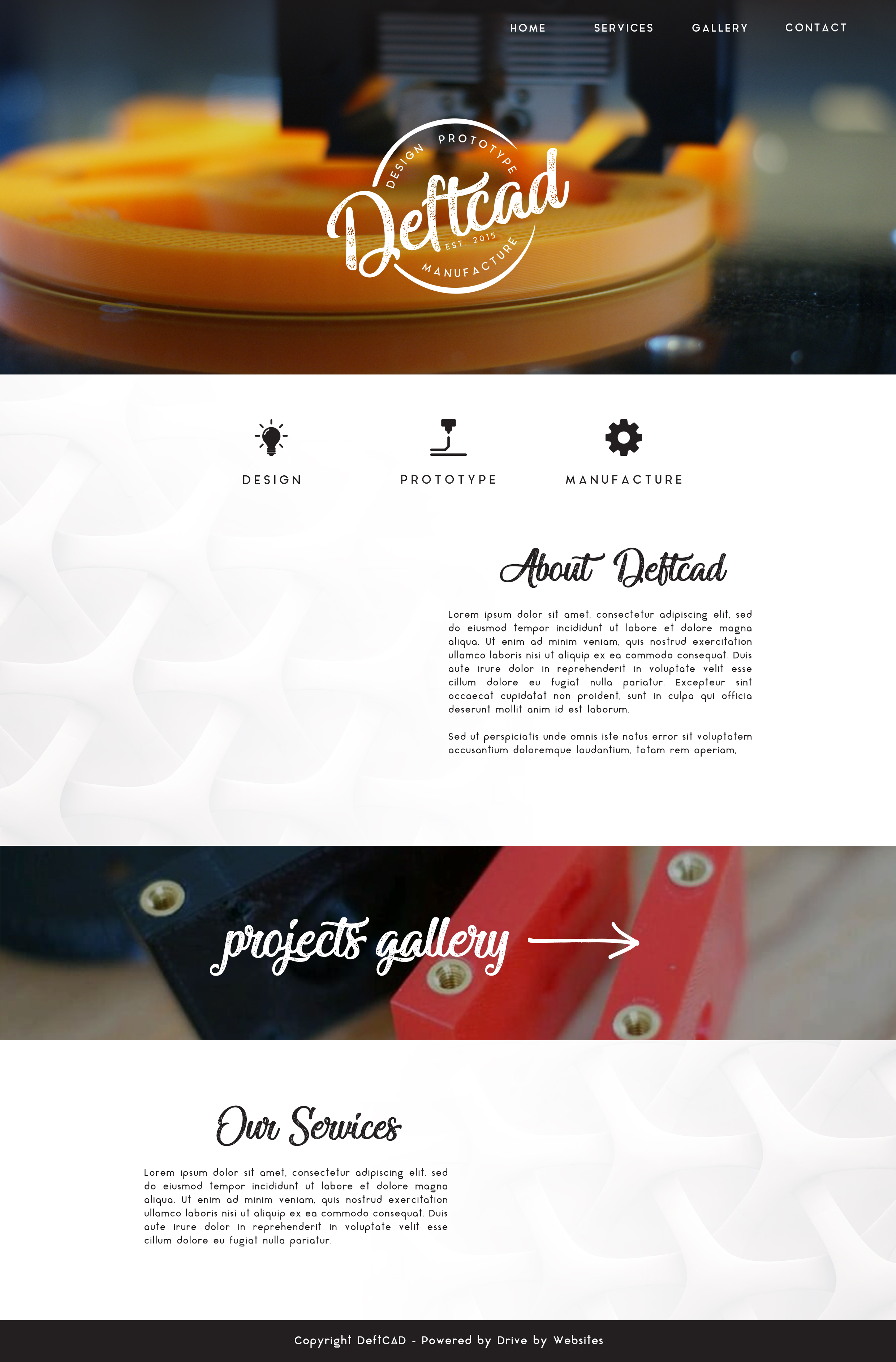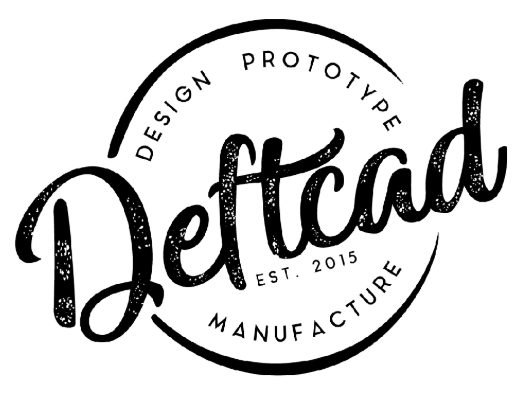 3D printing is such a hot topic right now as a growing platform for product design through to manufacture. We were delighted when local 3D printing company DeftCAD approached us at Drive By Websites and Drive By Design to assist with their branding and web design needs.
Old School branding for a new-age design process
After an initial meeting and an extensive shared Pinterest board, I was off to a great start with DeftCAD. We managed to establish an inky, hipster aesthetic with the focal point being a font which resembled the classic Coca-Cola branding. The rest was just a case of hashing out the finer details until the client was happy with the graphic.
We landed on a design that could be interpreted as either a friendly coffee-ring mark or as a wax-seal. The coffee ring mark made for a very hipster-looking and approachable logo when used on promotional material, and when the logo was used as a trademark on 3D printed items themselves, the wax-seal effect became really apparent.
Website design
The web design was pretty straight forward too. The client needed a clean-looking website with a focus on the sleek and innovative manufacturing process. I used images showing items being 3D printed and a texture that was comprised of 3D printed 'webbing' to create the aesthetic.
On a functional level, the site was split into the 3 services listed on the logo: the design process (for those who needed an initial CAD design creating for their product), the prototyping process (for those who were looking to have their prototypes 3D printed, tested, tweaked and repeat) and those simply looking for a manufacturer. There was also a need for Instagram integration and for a single product listing - DeftCAD's bespoke phone holder for a Landrover Defender, as featured in Landrover's own magazine. The final design can be seen below and the live site is available here although it's worth noting that I didn't build the live site, I just created its design.